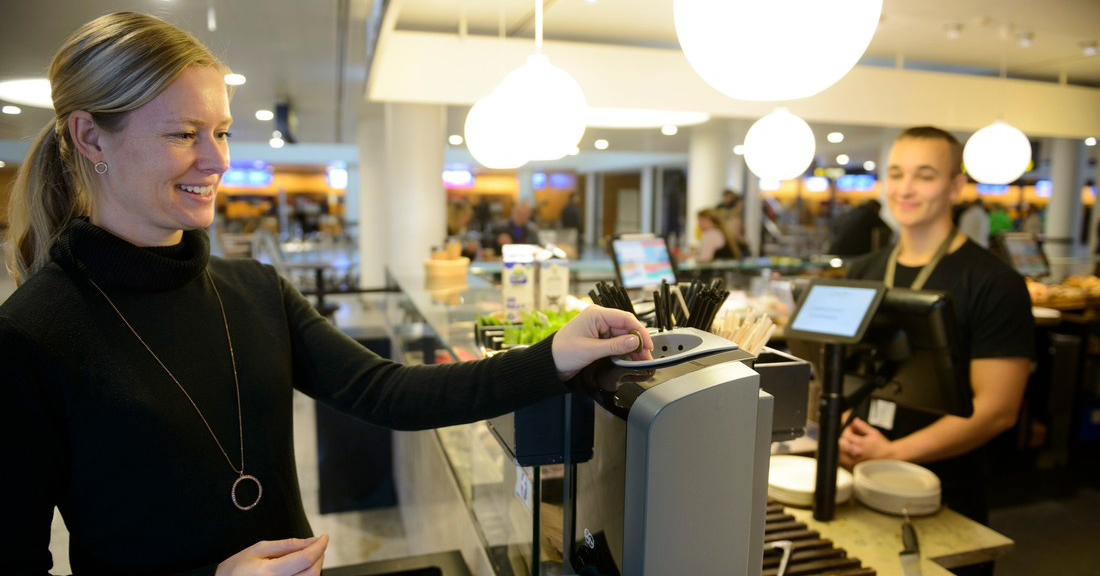 The key characteristic of a closed cash management system is that it keeps cash locked away for the entire duration of its lifecycle in a store.
For a retailer, this means cash is never exposed or handled manually once it has left the customer's hand.
As well as the obvious security benefits, other advantages include the elimination of cash differences, automatic reconciliation and the utilisation of staff for jobs other than counting cash.
What Makes a Closed Cash Management System 'Closed'?
To create a truly closed system, retailers need to combine the following elements:
1. POS Note and Coin Recycler
2. Sealed Storage Cassette
3. Secure Back-Office Deposit Safe
4. Tracking Software
1. POS Note and Coin Recycler
A payment station at the checkout for notes and coins which recycles cash as change and stores larger denominations in separate cassettes.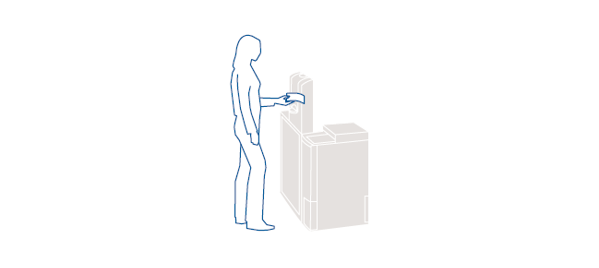 This type of cash recycler is integrated with the store's POS system and is always ready to receive customer cash payments as soon as the store has opened.
2. Sealed Storage Cassette
When paid into the cash recycling unit, a closed cash management system keeps payments locked away in secure cassettes. This guarantees cash is never exposed which significantly reduces the risk of robbery.

At the end of the day, instead of cashiers having to hurry with through the store with bags of cash, the sealed cassette can be removed from the payment station and safely carried to the back office. Built-in ink protection will increase the level of security.
3. Secure Back-Office Deposit Safe
When in the back office, shop staff still do not need to manually handle the cash. The cassette is simply slotted into a deposit safe where the cash is released ready for collection. The empty cassette is then returned to the payment station.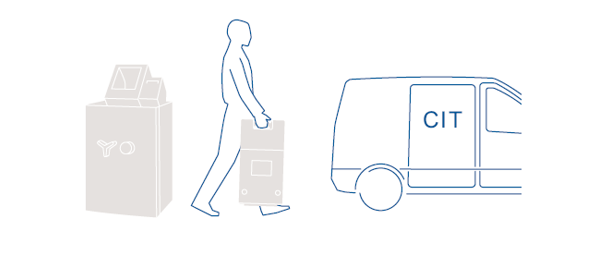 Cash-in-transit services collect the store's takings in thermally sealed bags or using their own cassettes so cash remains unexposed until it reaches the cash-counting centre.
4. Tracking Software
Integration with cash management software monitors cash levels and optimises CIT pick-up schedules so that collections are only made when necessary.